It's been one whirlwind of a week at work cos we're right smack in the peakest of the peak periods! And so here's a quick pictorial update before a crazier week ahead!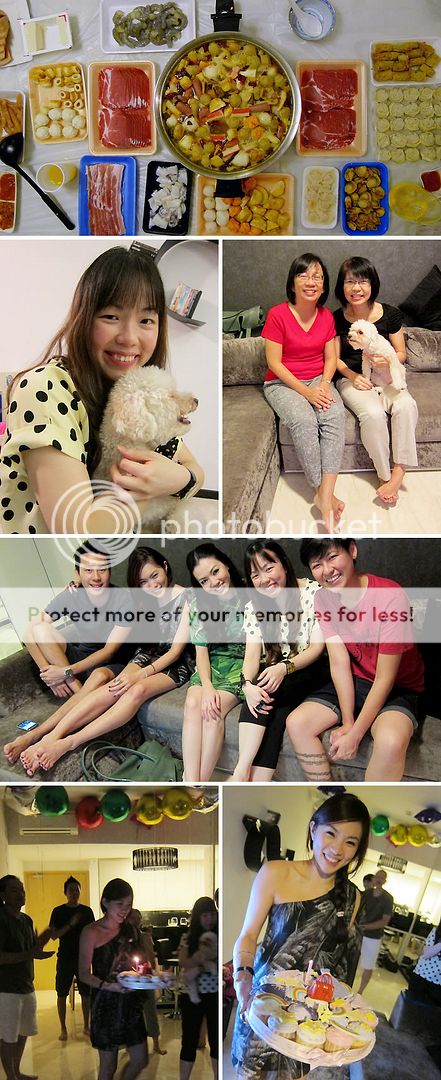 Last weekend was spent with the famfam celebrating the Lao Jie's birthday! We had our favourite 小肥羊 steamboat twice and now I'm suffering from the MSG overload. I don't know how we're gonna do rounds of it for the coming CNY but it's seriously tooooo gooood to resist. The next time we gather again would be at our cousin's wedding party and it's gonna be the first (and very exciting) wedding of our uber small family! :D
The LB team took time off to surprise Jie despite rushing for a launch that day. The girls even paid a visit Daphne's 'Bun Salon' to get their hair bunned up like how Jie always has hers done! Haha well celebrations aside, I truly admire the tenacity of our pixies/elves. Love, Bonito will not be where she is now without their hard work and drive. So yes, I think we all deserve a big fat pat in the back :D
Tonkatsu by Ma Maison for Valzy's surprise dinner! Too bad Tus couldn't join us; the special pork set was so, so yummy.. This restaurant has officially superceded Tonkichi's place in my heart :D
So tough for us to meet with all the differing work schedules, but we need our girl time soon! So happy for Cara cos she's finally heading over to pay dear Fungster a visit and to smack him back in place teehee.
TONKATSU by Ma Maison
333A Orchard Rd
#02-35/36 Mandarin Gallery
Tel:(65) 67334541

Squeezed in a brunch & coffee date with Fred because it's been a while since we hung out. However, he's not really the brunch food type of guy, more of a steak & hamburger kind? So yeah, perhaps I'll save brunch dates for the girls and go for like bangers&mash with him the next time or something! Anyone has a place to recommend? :)
OUTFIT:
Love, Bonito's Davenport Dress in Forest. Love the material & fit and also how crazy comfy it is so I kept this piece in almost all colours!
Oh and I'm letting go of the Celine for $2,100 instead of the previous $2,300! For more details on the bag please click here. And do email me at belluspuera@gmail.com if you're interested ;)
SOLD
As for the dress, if you missed the launch, do get yours from the
backorder
now :D But if wearing a stick-on bra is not really your type of thing, we have a fab Alexander Wang inspired dress coming up in the next collection that's of the same material! Our new Christmas Collection preview's already up on our
Facebook Page
;)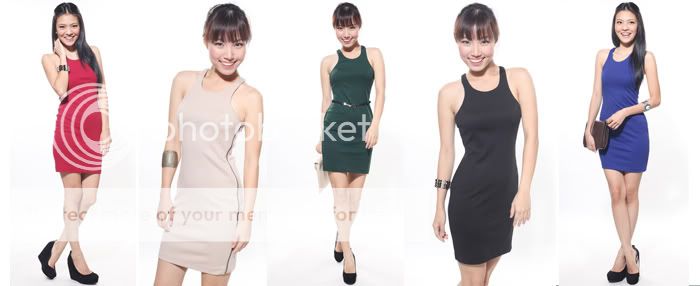 Well, can't wait to wear mine out! Anyway, I've gotta scoot off now to meet the LB peeps. We've got a loooong day at our Appreciation Luncheon and I pray all will go well for us! Then it's Kimmykimkim's birthday party at night before catching an 8A.M. flight on Sunday for the next work trip. Just two more trips to go before a good break after the coming CNY! **persevere**
P.S. I just logged onto my personal email and realized I have some backdated about a week ago. So sorry for the late replies, I will get down to it once I'm back! x
HAPPY WEEKEND!